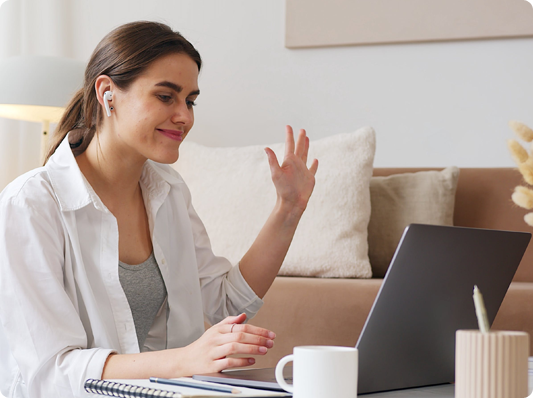 collaborationroom.ai is a cutting-edge alternative to other collaboration tools in the marketplace.
A purpose built tool designed for Contact Centers, the platform empowers supervisors and instructors with the
ability to manage teams as if they were in a brick-and-mortar facility.
The level of engagement is determined using the end users webcam and Facial Recognition AI inherent in
the tool, in real time.
Unlike the competitors, collaborationroom.ai allows the presenter to view the end user's desktop and video to determine their level of engagement with the presented topic and/or screen, making it ideal for contact center,
remote learning and other applications