One Consistent Experience
Each client has  different needs not One shoe fit all
Customize your URL – engage.yourdomain.com – yourdomain.collaborationroom.ai
Customize your Collaboration Room
No storing of images or video
Cloud application that needs no deployment of software on computers
Advanced Instructor display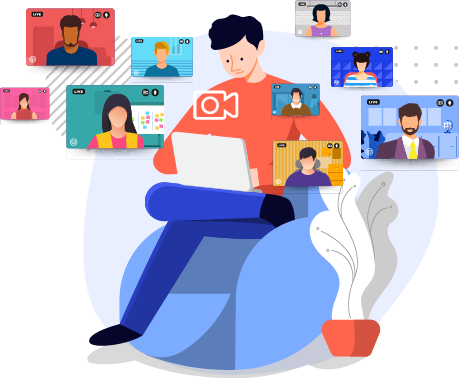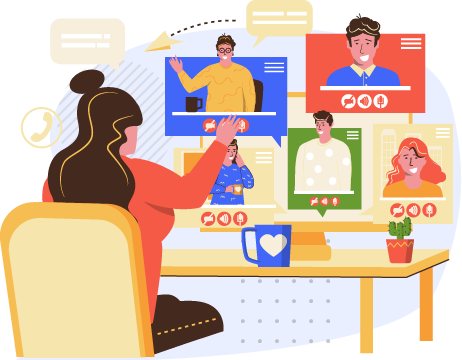 Multiple screen/ Pagination if there are more than 9 students in the class
Participants Name changes color when AI recognizes changes in facial expression. Also supervisor can stop and start Video/Camera and Audio device of logged in participants
No other collaboration tool allows you to view multiple screen and video at the same time.
1-1 Coaching call
Advanced Whiteboard
Group Chat
Raise the hand functionality
Cloud based application that delivers ROI from the very first minute you use it.
AI enabled collaboration that enables you to
Detect number of faces in the stream
Detect Facial Expression- Video says a
thousand words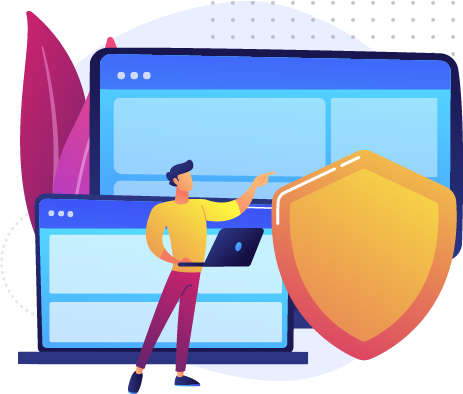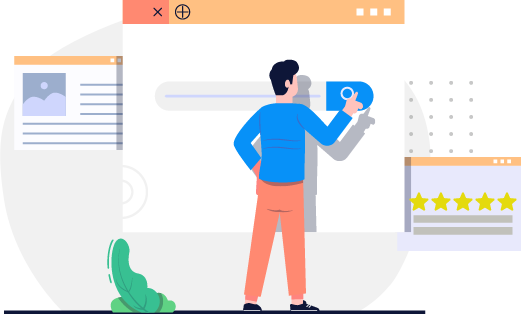 No local installation on endpoint
We are using WebRtc allowing our application will run on any modern browser
We support

Chrome 28+, Firefox 22+,Microsoft Edge 12+
Real time engagement, providing real time feedback while protecting employee privacy
Bandwidth optimization by only sending relevant streams to Agent Desktops
Increase Employee Engagement
Increase Employee Productivity
Protect PII and PHI information from unauthorized access
Detect Cell Phones and other objects
No Major IT Capex or support needed
Application runs in a browser
No Video or Audio files are stored
Day 1 ROI for organizations
No storing of images or video
Cloud application that needs no deployment of software on computers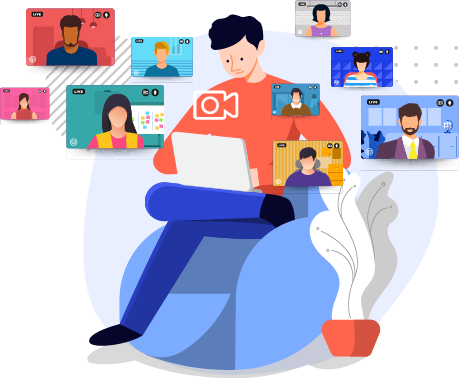 Advanced Instructor display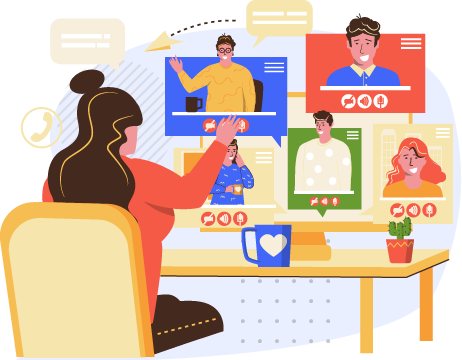 Manage your team as if they were in a brick-and-mortar facility
Engage your agent based on their mood
Manage you team as if they were in a brick-and-mortar facility
1-1 Coaching
Engage your agent based on their mood
Build a relationship with your supervisor
Engage with team members and communicate with senior members on the team.
Build a relationship with your supervisor
Engage with team members and communicate with senior members on the team.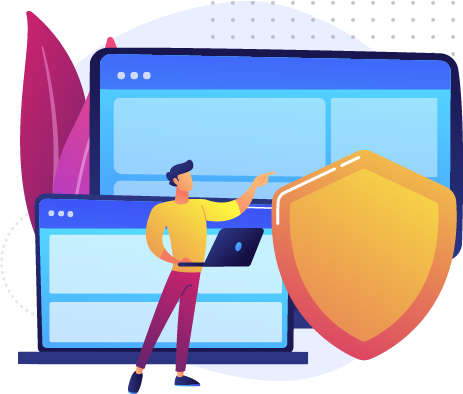 Get the Best Remote Employee Engaging System from Collaboration Room
If you're like most entrepreneurs, you value the freedom of working remotely while also wanting to make sure that your employees are getting their jobs done and aren't wasting time on non-work activities during work hours. But how can you keep tabs on remote employees if they are out of your sight and earshot? You've probably considered setting up cameras or recording devices, but that may be illegal in some places and creepy in others.
If you're not careful, remote work can lead to a number of problems. Employees might slack off, not take their work seriously, or even engage in unethical behaviour. You can't just trust that everything is going okay – you need to be proactive about engaging remote employees. But how do you do it? A remote employee engaging system can give you the information you need without invading anyone's privacy or breaking any laws. Well, there are plenty of options out there but the best option is the Collaboration Room's remote employee engaging system. It monitors your team remotely and alerts you to any issues before they get worse.
Managing Remote Employees With Our Engaging Tool
Whether you're starting a new business or growing an existing one, it's crucial to have remote employees and staff. If you aren't engaging your remote employees and staff closely, you may find that they're struggling to deliver their best work. Collaboration Room's remote employees engaging system is the best way to keep track of your employees' work, whether they're working from home. Our system lets you see what your employees are working on in real-time, so you can be sure they're staying on task and getting their work done. Also, our system is customizable, so you can set it up to meet your specific needs. And if you ever have any questions or need help, our customer support team is always available to assist you.
Our remote engaging system is a convenient way to monitor all aspects of remote workers. Also, our tool adapts to your company's individual needs and offers complete visibility into your organization's workloads and projects. So why wait? Get started today and see how our remote employees engaging system can help your business succeed.
Why Choose Collaboration Room?
When it comes to engaging employees working from home, you want a system that is reliable and easy to use. That's why you should choose Collaboration Room. Our remote employee engaging system is designed to help you keep track of your employees' work, no matter where they are. is easy to set up, so you can get started right away and don't require any major IT help.
Our tool for engaging remote employees offers many benefits like decreased unproductive idle time, increased productivity by enabling staff to focus on only the tasks at hand, and improved management of ad-hoc tasks where an immediate response is needed. To learn more about how Collaboration Room can help with engaging employees working from home, contact us today! We'll be happy to answer any questions you have and show you some of the benefits our remote employee engaging system has to offer.