Build a relationship between you and your Employees

Agent Engagement
Agent Productivity
Compliance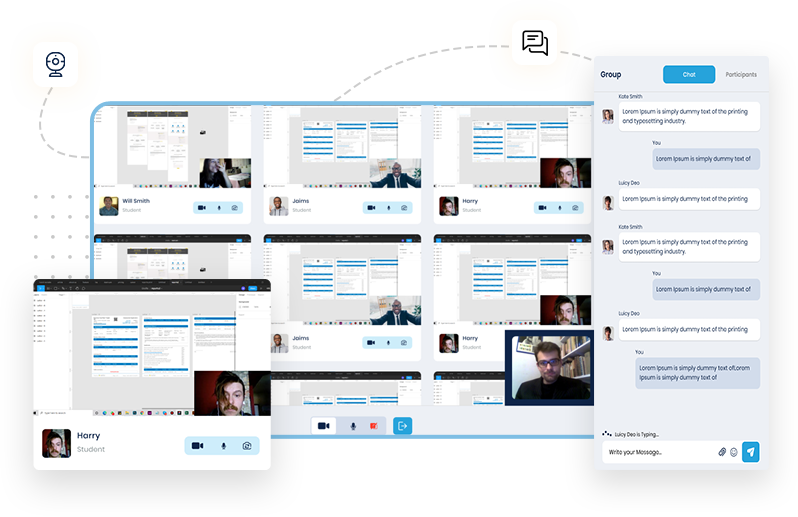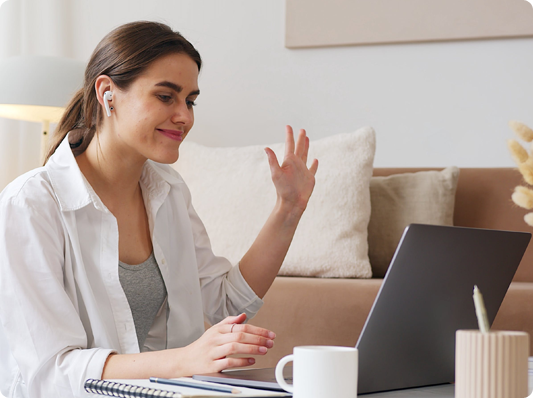 What is CollaborationRoom.Ai
CollaborationRoom.AI is a next generation tool built to engage your work from home employees. It was built to give your employees the same experience they would have if they were in your brick and mortar facility. It also enables you to protect sensitive customer PII or PHI data, by alerting supervisors in real-time.
One Consistent Experience
Each client has  different needs not One shoe fit all
Customize your URL – engage.yourdomain.com – yourdomain.collaborationroom.ai
Customize your Collaboration Room
No storing of images or video
Cloud application that needs no deployment of software on computers
Advanced Instructor display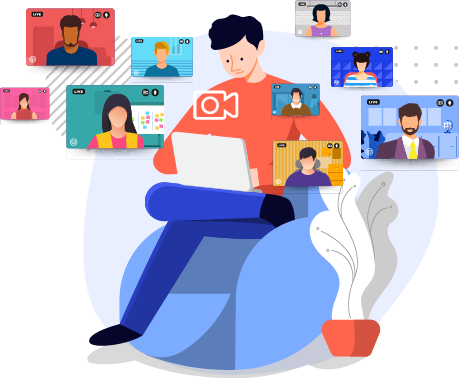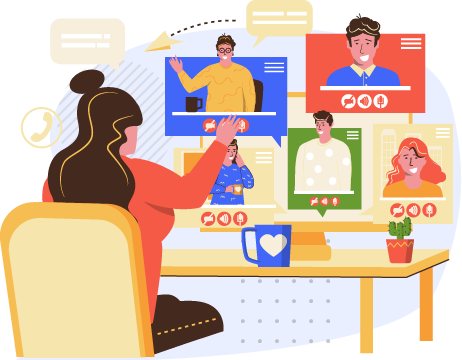 Multiple screen/ Pagination if there are more than 9 students in the class
Participants Name changes color when AI recognizes changes in facial expression. Also supervisor can stop and start Video/Camera and Audio device of logged in participants
No other collaboration tool allows you to view multiple screen and video at the same time.
1-1 Coaching call
Advanced Whiteboard
Group Chat
Raise the hand functionality
Cloud based application that delivers ROI from the very first minute you use it.
AI enabled collaboration that enables you to
Detect number of faces in the stream
Detect Facial Expression- Video says a
thousand words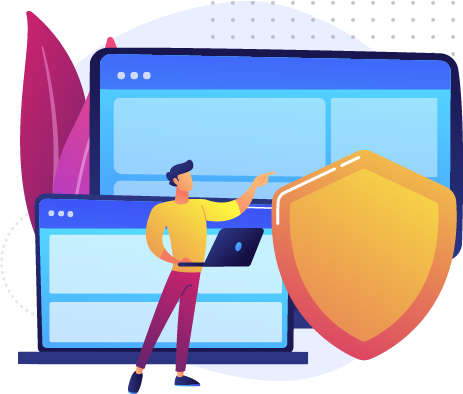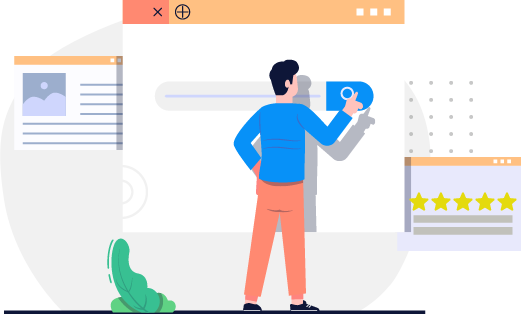 No local installation on endpoint
We are using WebRtc allowing our application will run on any modern browser
We support

Chrome 28+, Firefox 22+,Microsoft Edge 12+
Real time engagement, providing real time feedback while protecting employee privacy
Bandwidth optimization by only sending relevant streams to Agent Desktops
Customized to enterprise need at deployment
Each room support 25-30 participants.
Select the Audio and Video Device you want to use.
Save IT Trouble Tickets when you give your agents Webcams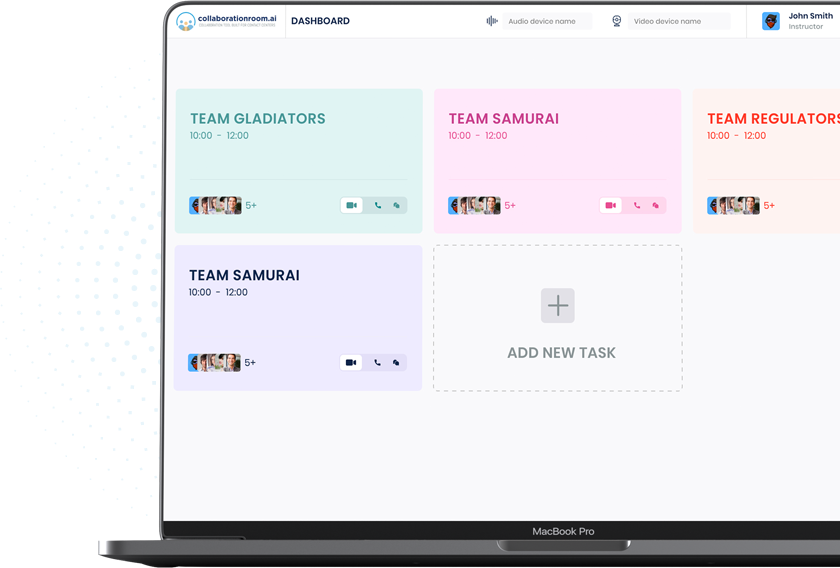 Ability to create multiple collaboration rooms and engage all the participants in it.
White Label Collaboration tool purpose built for Contact Centers
No decrypting of packets to do analysis
Ability to create collaboration spaces for each team in your organization
Agent Bandwidth needed -450Kbps
Supervisor Bandwidth –Depends on number of participants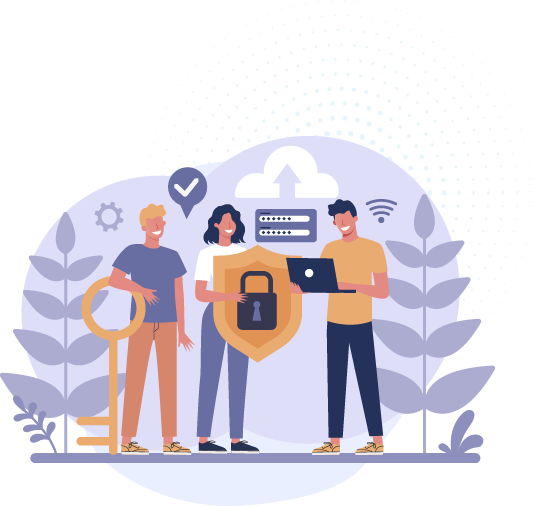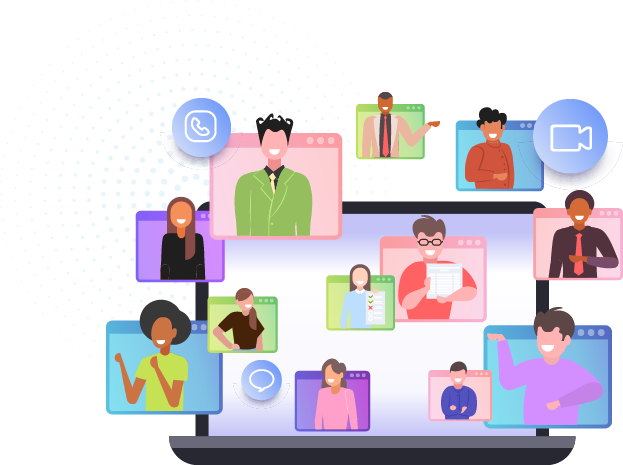 Advanced Instructor/supervisor display
Ability to see multiple Screen and Video at the same time
Start/Stop Video/screen and Audio for all participants Real time feedback on Engagement of all participants on the screen
Simplified Display for Agents
Only see Instructor/Supervisor Screen
Raise Hand to get Instructor/Supervisor attention
Realtime stats on Agent Productivity
Realtime stats on Agent Engagement
Ready for Demo? Get Started Today